Curse Of Tuberculo
A downloadable game for Windows
Project Page:https://curseoftuberculosis.weebly.com/

What's new:

Enemy AI V3 updated to Enemy AI V4
Enemy AI bug fixed
Fixed a bug where time would stop at 12:1
Added a new SFX
Added more doors
Older versions:
Enemy AI V2 updated to Enemy AI V3
Added for FX
Enemy AI V1 updated to Enemy AI V2
Added crosshair
Added support of a single key (E) to carry out multiple actions
TV now can be turned on/off
Enhanced gameplay(SFX, etc...)
Added more gamemodes
Added health
Curse of Tuberculosis is a horror game where your goal is to survive the night. You have to find keys, and hide until 6am.
Want to play the game for maximum fun:
Use headphones
Put the volume as loud as you can
Play during the night
Play alone
Commands:
Play the story mode here: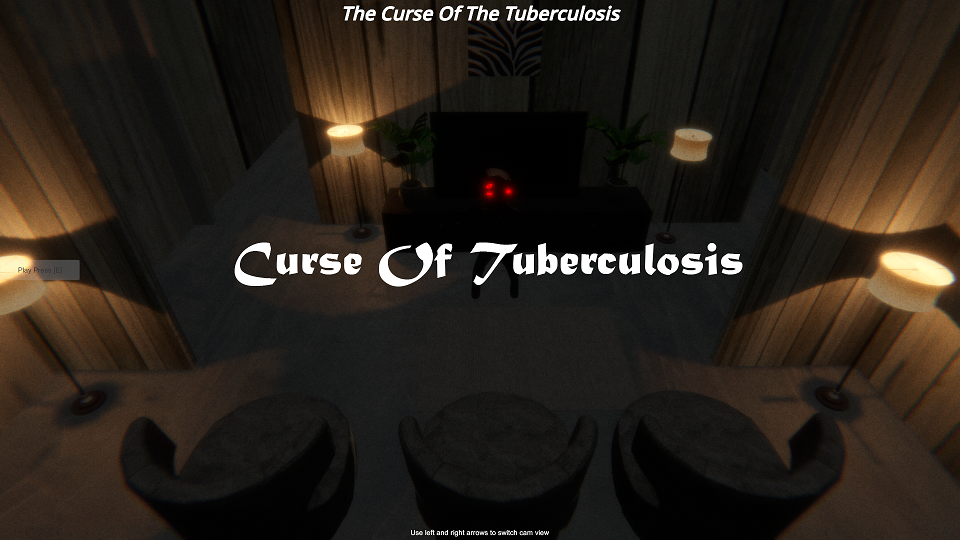 Subscribe to me on YT: Redstoneinvente Game Studio.
Download
Click download now to get access to the following files:
Curse of Tuberculosis.zip
436 MB
The Escape Ambient (1).mp3
3 MB
if you pay $9 USD or more
Curse of tuberculosis Story Mode
445 MB
if you pay $19 USD or more
Comments
Log in with itch.io to leave a comment.
Suggestion - Reply in here
I TRIED OK...I really did..Made you a video :
Hi, try the latest version cause there were lots of bugs in the version you had recorded on
Hey, can you please check out my most recent game? Teddmare. Link to keymailer to request it for free available in the game page itself.
Sure! Just send me the link ^_^
Just scroll down you will see a Keymailer logo, request it from there and ill acept it, you'll then get a free key
I tried but its asking me to connect too many Accounts lol. Sorry not happening
Give me your email, ill send you a link from there instead